Looking for a way to up your CrossFit game? Check out Maxwin wrist wraps – they're the perfect accessory for any WOD. With a comfortable fit and plenty of support, you'll be able to push yourself harder than ever before.
wrist protector
The Must-Have Wrist Support for Weightlifters
As any weightlifter knows, proper wrist support is essential to prevent injuries and maximize gains. That's why Maxwin Wrist Wraps are perfect for anyone who wants to take their workouts to the next level.

Made of durable, cotton and stretchy material, Maxwin Wrist Wraps provide the perfect amount of compression and support for your wrists. They're also comfortable to wear for long periods of time, so you can focus on your workout instead of your wrist pain.

In addition, Maxwin Wrist Wraps come in a variety of colors and sizes to fit your unique style. So whether you're looking for a subtle way to show your support for your favorite team or you want to make a bold statement at the gym, Maxwin has the perfect wrist wrap for you.

So don't wait any longer, order your Maxwin Wrist Wraps today and see the difference they can make in your workout routine. You won't be disappointed!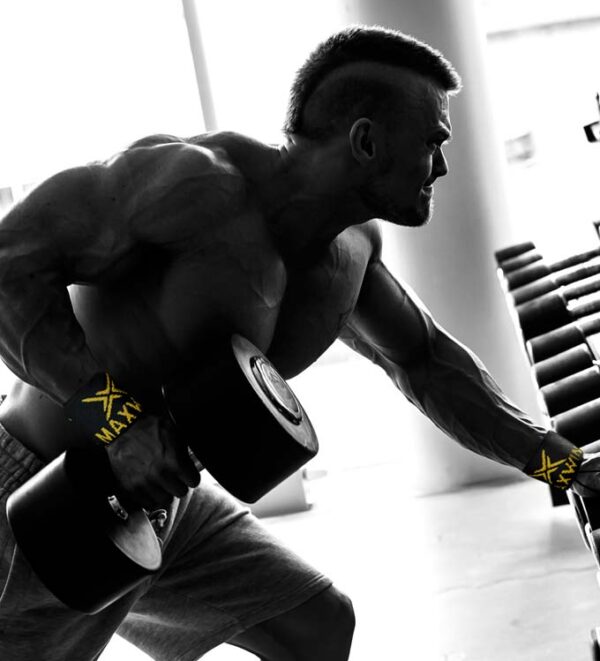 Wrist support for working out
If you're looking for better wrist support while working out, consider using wrist wraps. Wrist wraps provide extra stability and protection for your wrists, allowing you to lift heavier weights with confidence. They're also great for Crossfit and other high-intensity workouts where your wrists might be put under extra stress.

When choosing wrist wraps, look for a pair that is adjustable and made from a breathable material like cotton. You'll also want to make sure they're long enough to provide the level of support you need.
How to put on wrist wraps?
To use wrist wraps, simply wrap them around your wrists before starting your workout. For the best results, put the wraps on snug but not too tight. You should be able to move your wrists freely but still feel the support of the wraps.

If you're serious about weightlifting or Crossfit, wrist wraps are a must-have accessory. With the right pair, you'll be able to work out with more confidence and less risk of injury.